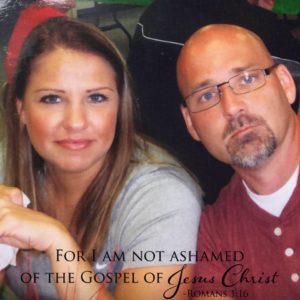 Old Glory Bullies was formed from our passion and love of the breed and desire to provide the right Fur-Baby to the right family. We are located in the foothills of West Virginia and none of our Frenchies live in kennels. We are what is referred to as an in-home breeder and wear that badge with honor. We have no desire to become a "puppy mill", nor do we believe in them whatsoever. Brandy has established a large group of trustworthy small breeders and regularly works with them to ensure the buyers get the fur baby they are looking for; we don't try to push a puppy if that is not what you are looking for.
As born-again Christians, we believe in the inerrant Word of God. When it comes to our Frenchies, they are more like family and we vigorously defend the breed and do all we can to help ensure all Frenchies are treated with the utmost respect, love, and care they deserve. We work with and support multiple pet fosters and pet rescues in the Charleston WV area.
King James Bible
Genesis 1:26 And God said, Let us make man in our image, after our likeness: and let them have dominion over the fish of the sea, and over the fowl of the air, and over the cattle, and over all the earth, and over every creeping thing that creepeth upon the earth.